Health and wellness awaits you
Become empowered to lead a healthier life and reduce your risk of developing type 2 diabetes. Participate in the Canadian Diabetes Prevention Program and gain access to personalized health coaching, tools and resources all provided at no cost to you. Find out if you qualify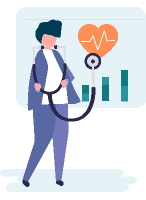 How Healthy Is Your Lifestyle?
Receive personalized wellness reports and expert advice.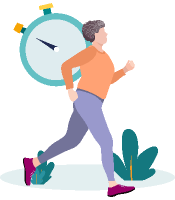 Do You Need Support?
Engage with a personal health coach. You'll love working with one of our dedicated health professionals.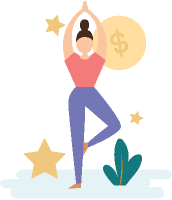 What Motivates You?
Better health is not the only reward. Earn prizes for your participation.
One of these could be your success story
"When I enrolled in coaching, I learned that I could reduce the risk of my prediabetes turning into type 2 diabetes by losing five to 10 percent of my weight and by being more physically active. With the help of my health coach, I've now lost 12 kilos (about 26 pounds) and I'm happy to say that I no longer have prediabetes. My cholesterol values are also in the normal range. I feel great. I couldn't have made these changes without the support of my health coach. I rate the coaching program as excellent and I definitely recommend it to others who need to deal with a chronic medical condition or who just want to stay healthy."

"I have lost 10 kilos (about 22 pounds) with the help of my coach. As a result, my blood pressure and glucose level are within the normal range. My coach is always upbeat and positive. I got a 'high five' at my doctor's office today! I love my coach and this program."
Reset Password
Failed to reset the password.
Confirm Account
A confirmation e-mail has been sent to . Please click the link in the message to validate and complete the process of creating your account.
If you can't find it in your inbox, try looking in your spam folder. Thank you.
×
Confirm Account
An error has occured while processing your account validation request.
Your reset link has expired after 1 hour or has already been used. Please click the "Reset Password" button and you will receive an email with a new link.
Please check your email for password reset instructions.
×